In this issue:
Spring Reunion events and registration, U of T's youngest student, satellites so small they can fit in your gym bag, and more!
View this email online

ALUMNI NEWS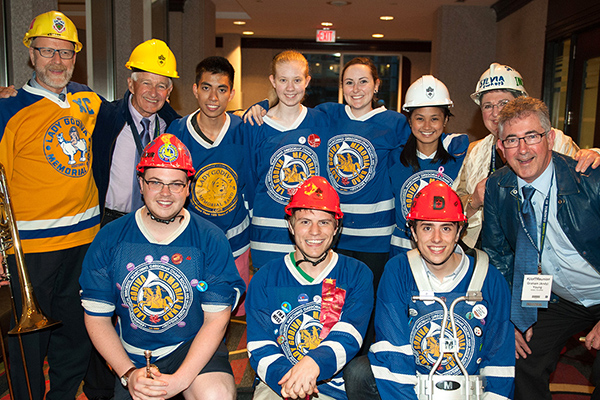 Spring Reunion 2017
This year, we're celebrating graduating classes with years ending in 2 or 7 — but all alumni are welcome to attend the festivities. We look forward to seeing you back at Skule™!

Info & Register
Taking flight: Rick Baltman's journey from NASA to Hollywood and beyond
Rick Baltman's (EngSci 9T2) passion for aerospace has propelled his career from the red carpets of Hollywood to the launch of Apple's iPad.
Ontario Professional Engineers Foundation for Education honours top undergraduate students
Foundation president Marisa Sterling (ChemE 9T1), pictured right, presented 10 scholarships totalling $15,000 to some of the Faculty's top undergradautes.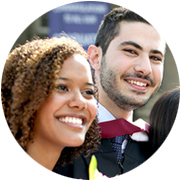 Your Engineering Alumni Network
The Engineering Alumni Association has been renamed to better reflect its value as a resource for advancing careers and staying connected to Skule™ — wherever engineering may take you.
Learn. Mentor. Network. CONNECT!
Have you joined U of T Engineering CONNECT yet? Find out how our new online social media platform can enrich your professional and personal networks.
U of T's youngest student sets her sights on the stars
When Xiaoxiao (Maddy) Zhang (Year 1 EngSci) graduates, she could potentially be the same age as most first-year U of T Engineering students.
U of T Engineering startup will connect the world from space
An award-winning team of alumni at Kepler Communications is building satellites so small they could fit in a gym bag. The first one will blast into orbit this November.
CEIE Tables & Benches Campaign
A limited number of tables and benches are available to be named in the CEIE. Donate today to leave your mark on one of Toronto's most exciting new facilities.
April 25
Lassonde Frontiers in Mining Series: Becoming CEO is My Goal
May 4
Bay Area Skule™ Alumni Reception with Professor Olivier Trescases
May 10

Canada's Invictus Games: Transforming Empathy into Empowerment
June 2
Skule™ Social for Young Alumni